The FA has formally charged Manchester United forward Edison Cavani with an 'improper' comment on his Instagram post. Cavani made the post in late November, celebrating his stoppage-time winner against Southampton.
In late November, Manchester United left it late against Southampton, with Cavani providing the winning goal. After the match, Cavani celebrated on Instagram by responding to a comment using the word 'negrito'. The word is considered as 'improper' and 'aggressive' by the FA.
According to FA Rule E3.1, the word 'negrito' is insulting, abusive, improper, or brings disrepute to the game. According to the new FA rules laid down, Cavani has been charged with 'Aggravated Breach' as defined under FA Rule E3.2. This is because the word 'negrito' makes reference to color, race, or ethnic origin.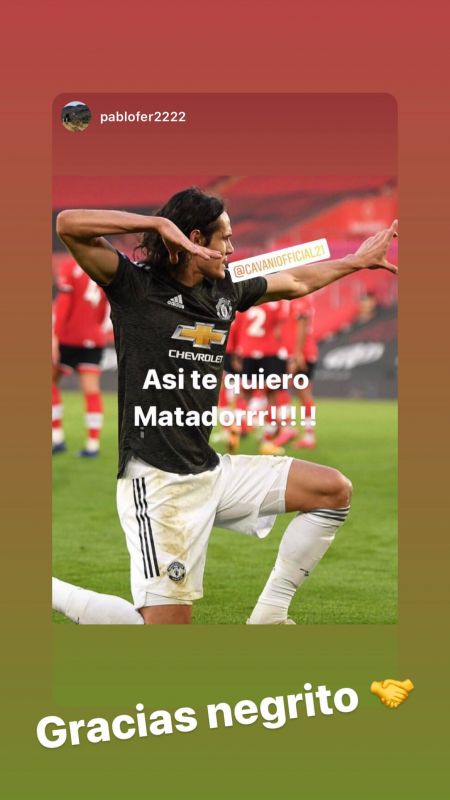 Cavani has since moved forward to issue an official apology for the wrong interpretation which the word might have attracted. Although it was not intentional, this might lead to a three-match ban if found guilty. Cavani has up to 4th of January 2021 to respond, failure to which the fine will be imposed. The club and teammates have expressed their support for the forward as they are convinced that he had no ill-intention in using the word.